CodeOne
Corporate Housing and Serviced Apartments Software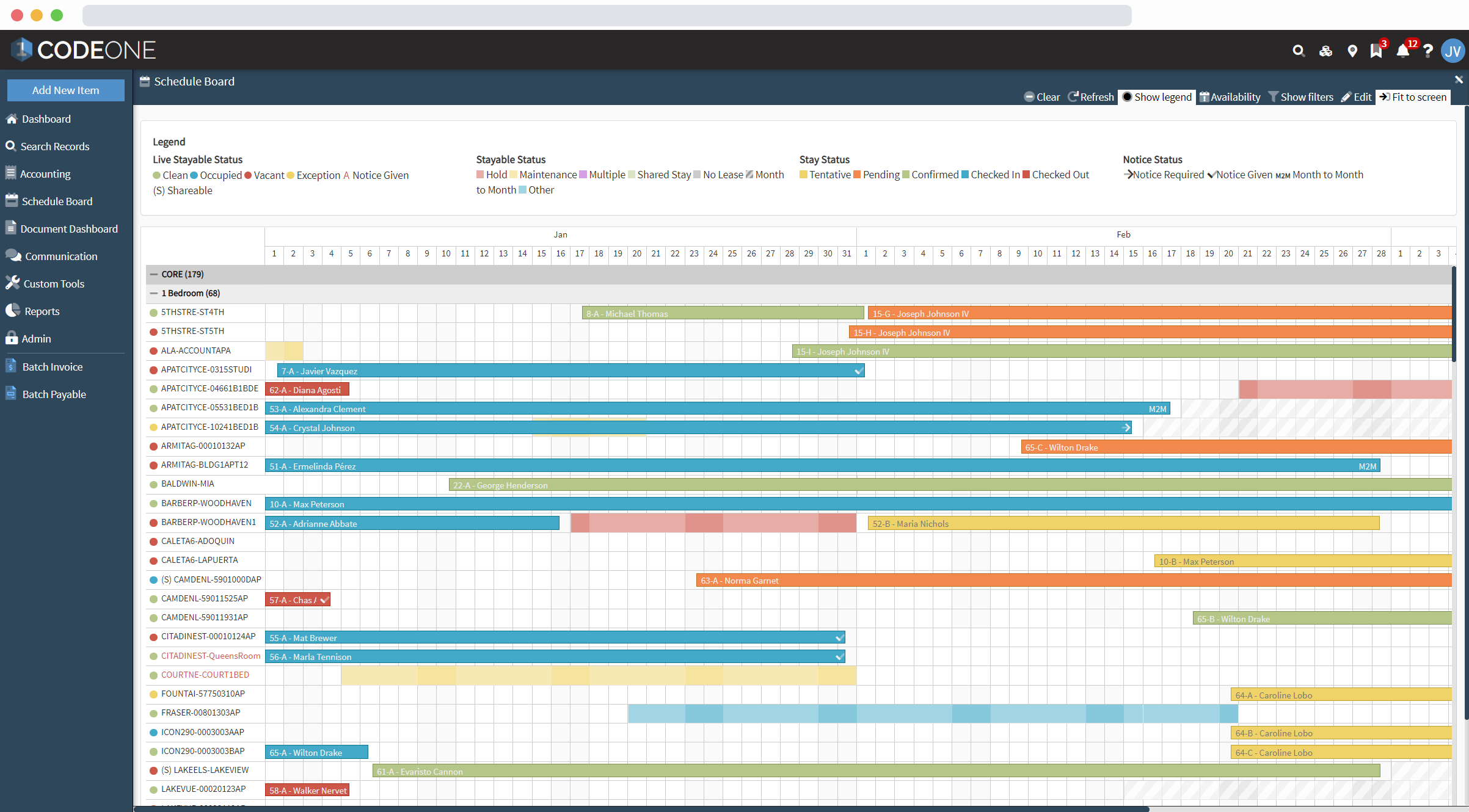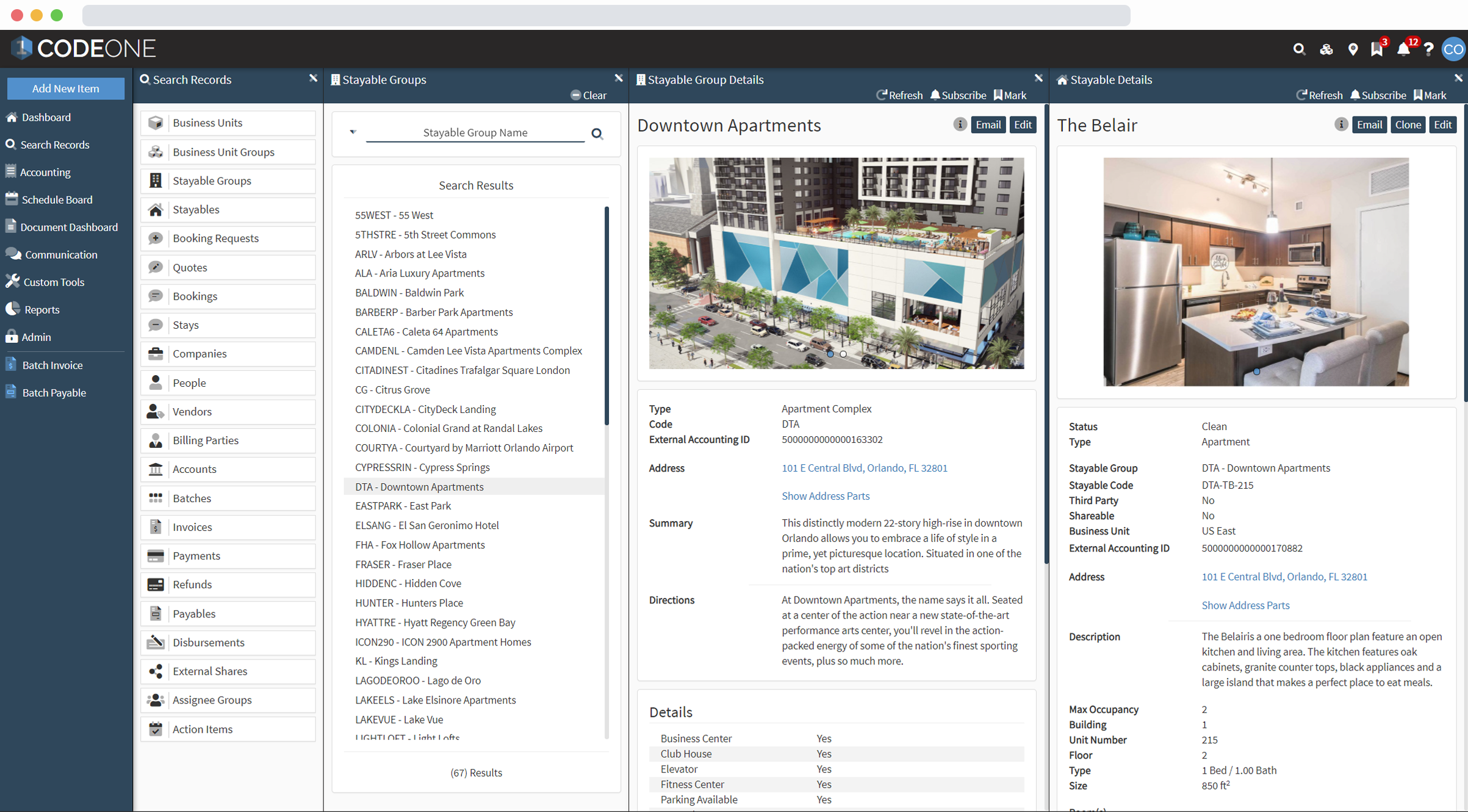 Want a Demo?
Want to see our awesome corporate housing and furnished apartments features for yourself? Contact us and request a demo!
Features
Property Management
Simple tracking and management of your buildings, furnished apartments, leases, and costs.
Booking Management
Create, transfer, extend, and manage your corporate bookings with a dynamic work flow that makes your sales representatives' jobs faster and easier.
Quickly compose web-hosted options to close leads faster than ever before.
CRM
Keep track of your cleints' leads, bookings, and communication on their client profile.
View all of your properties and bookings to keep track of move-ins, move-outs, property statuses, and resident details.
Keep the money flowing with tools that help you manage your billing and make your payments on time.
Gain insight into your business or work directly off of our interactive reports.
Generate all documents required for bookings, clients, or suppliers with the click of a button.
Schedule and monitor the numerous tasks that keep your business going.
Store all of your files securely on the cloud and access them easily through our file manager.
Manage your user's permissions and roles. Give users certain permision to search, edit and create records.
Add-ons
API
Access and create your own tools that interact with CodeOne in other ways than the integrations we have out of the box.
Guest Communication
Effortlessly reach your residents through automatic SMS text messages or emails.
---
Pricing
Billed Yearly
$169
PER USER / MONTH
Azure Cloud Hosted
Unlimited Units & Bookings
Live Chat Support
Support & Upgrades Included
minimum of 5 users
Request More Info
Billed Monthly
$199
PER USER / MONTH
Azure Cloud Hosted
Unlimited Units & Bookings
Live Chat Support
Support & Upgrades Included
minimum of 5 users
Request More Info
Frequently Asked Questions